---




Welcome to Pianorama!
Studying music is an incredible lifetime investment!
Learn to
play piano and gain:
Greater self-confidence ♫ Creativity
Perseverance ♫
Improved concentration
Improved communication ♫ Higher test scores
Strong neural connections
♫

Expressive freedom
Lower blood pressure and anxiety levels
♫ Attentiveness
And so much more!
Let's get started and take the journey together!

Elena Papavero, Ph.D., Instructor





♫ Private 45 or 60 minute

Piano and Theory Lessons
Children 6+ and Adults
(Beginner to Early Advanced)
---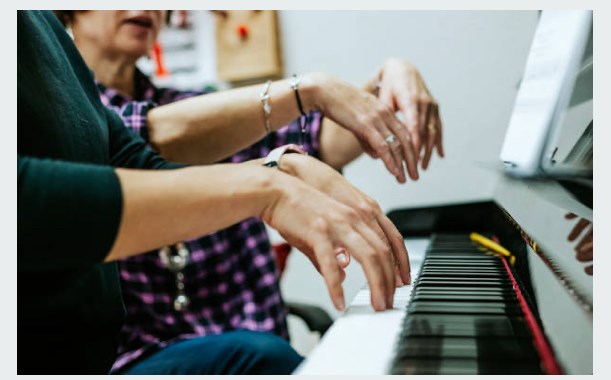 Benefits of Piano Lessons
"Music gives a soul to the universe, wings to the mind, flight to the imagination, and lift to everything." ~ Plato
Piano lessons offer amazing benefits for children and adults. Making music is fun and learning piano introduces skills that help in school and life. Music is proven to help boost cognitive, academic and emotional development at all ages.
Boost academic skills
Learn to appreciate music
Fine-tune listening skills
Strengthen fine motor skills
Develop an exemplary work ethic
Learn to appreciate diverse cultures
Use music to express thoughts and feelings
Increase self-confidence and self-awareness
Schedule
The calendar year includes three semesters: Fall, Spring and Summer.

The Fall and Spring Semesters offer 17 lesson weeks each. Tuition is billed as five equal monthly payments per semester.
For the Summer Semester, a package of 5 lessons is offered. Scheduling is flexible.
Elena Papavero, Ph.D., Instructor

Professional Memberships
American College of Musicians/National Guild of Piano Teachers
Music Teachers National Association, National Association for Music Education
New Jersey Music Education Association, New Jersey Music Educators Association
New Jersey Music Teacher Association, Piano Teachers Forum of Central New Jersey
Royal Conservatory of Music Elementray Piano Pedagogy Certificate